2021 Adult Summer Reading Challenge
Are you ready to experience a tale of a tail during summer reading challenge? Beginning June 1 and ending August 14, adults can participate in the Summer Reading Challenge in many ways, the choice is yours. You can win great prizes too. Use the hashtag #SRLReads21 on social media to participate and connect with other patrons.

To get started download the ReadSquared app, create an account, or simply login if you have previously used ReadSquared. You can also stop by a local branch to pick up a challenge form to participate or download one here. Both the ReadSquared app and the paper form lists multiple reading challenges such as reading a book featured on a library display, read a book about a famous animal, or simply read a book (of your choice).
Back again for 2021 you can complete other challenges such as attending virtual programs, trying a new recipe, or researching your genealogy. Check off the challenges as you complete them, and write down the name of the book, magazine, or event in the space provided. As always, listening counts as reading.
Once you have completed three challenges, come into the library and pick-up your completion tote-bag prize. You will also be entered into the end-of-summer raffle for a prize of your choice. For every three challenges you complete, you will receive an entry into the raffle.
End-of-summer raffle package themes include: Beach, Camping, Coffee, or Techy. Click here for a list of what is included in each raffle prize package.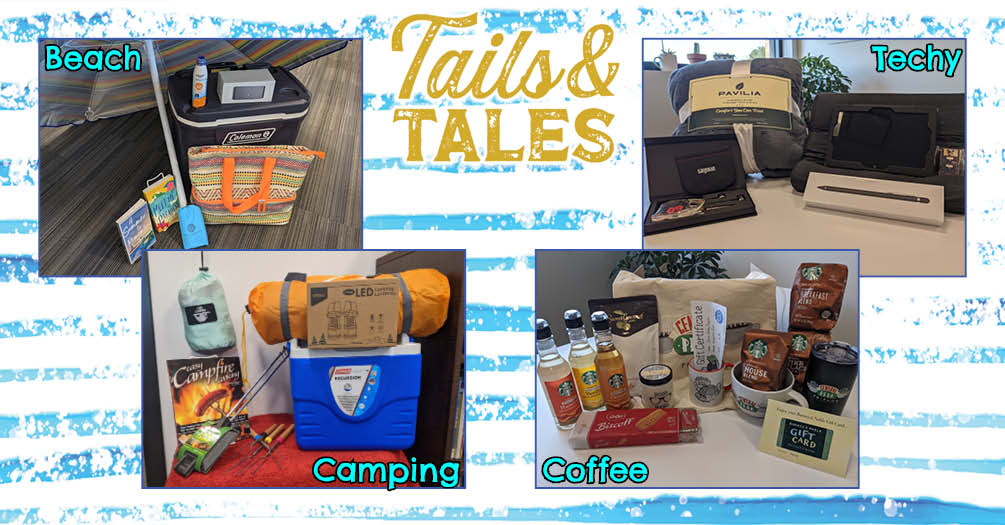 What should I read?
If you are looking for a little help finding titles that fit the categories on the Challenge form, library staff is here to help! Stop by any branch to speak with staff for recommendations or browse the Summer Reading themed displays. Library staff have also put together lists below to help get you started.
Books with the word Tale or Tales in the title (curated by Melissa in Union)
Books with talking animals (curated by Lyn in Owensville)
Books with animals on the cover (curated by Jacquie in St. Clair)
Books that start a series (curated by Amanda in Wright City)
Books about famous animals (curated by Melody in Hermann/New Haven)
Books based in the perspective of an animal (curated by Ali in Pacific)
Novellas (curated by Eli in Hermann)
Virtual Programs
While programming continues to be virtual this summer, attending a virtual library program is easy! You can view programs on a variety of platforms, including Facebook and YouTube, as well as Zoom for virtual book clubs. To find a full list of all library programming visit, https://scenicregional.evanced.info/signup/Calendar/.