People visiting the library are strongly encouraged to wear a face mask.
The library is operating during its regular service hours.
However, some services will be unavailable or restricted. Click here to learn more.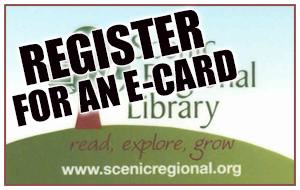 Register for a library e-card online. E-cards can be used to access e-books, e-audiobooks, and other digital resources without visiting the library. To upgrade the account so that it can be used to check out materials, you just present a photo ID at a branch.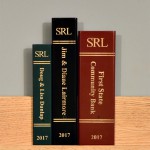 The Scenic Regional Library Foundation is a 501(c)3 non-profit organization and serves as a parent organization for the library's Friends of the Library groups.
The Foundation is selling donor wall "books", which will be placed in the entrance hallway of each new branch library. Click here for more information.

RBdigital Magazines, the world's largest digital library newsstand, offers full-color, interactive digital magazines. Browse from your library's collection of popular titles with no holds, no checkout periods, and no limit to the number of magazines you can download.

Anti-Racism Resources: The library has compiled a list of books, movies, and other resources for patrons of all ages who are seeking information on racism and social justice issues. The library hopes the collection will help people learn about racism, facilitate conversations about race, and help parents raise anti-racist children.
Missouri Evergreen has a free mobile app for the library's online catalog. It allows you to search the online catalog, place holds, view account information, and renew items on your mobile device.
Click here to download:
Like us on Facebook to see what's happening at your library!
Check out what's new at the library!
Adult Fiction
Adult Nonfiction
Youth Titles
Movies & Music
Audio Books
Large Print