Create your next textile craft at Scenic Regional Library
with one of our sewing machines.
Equipment: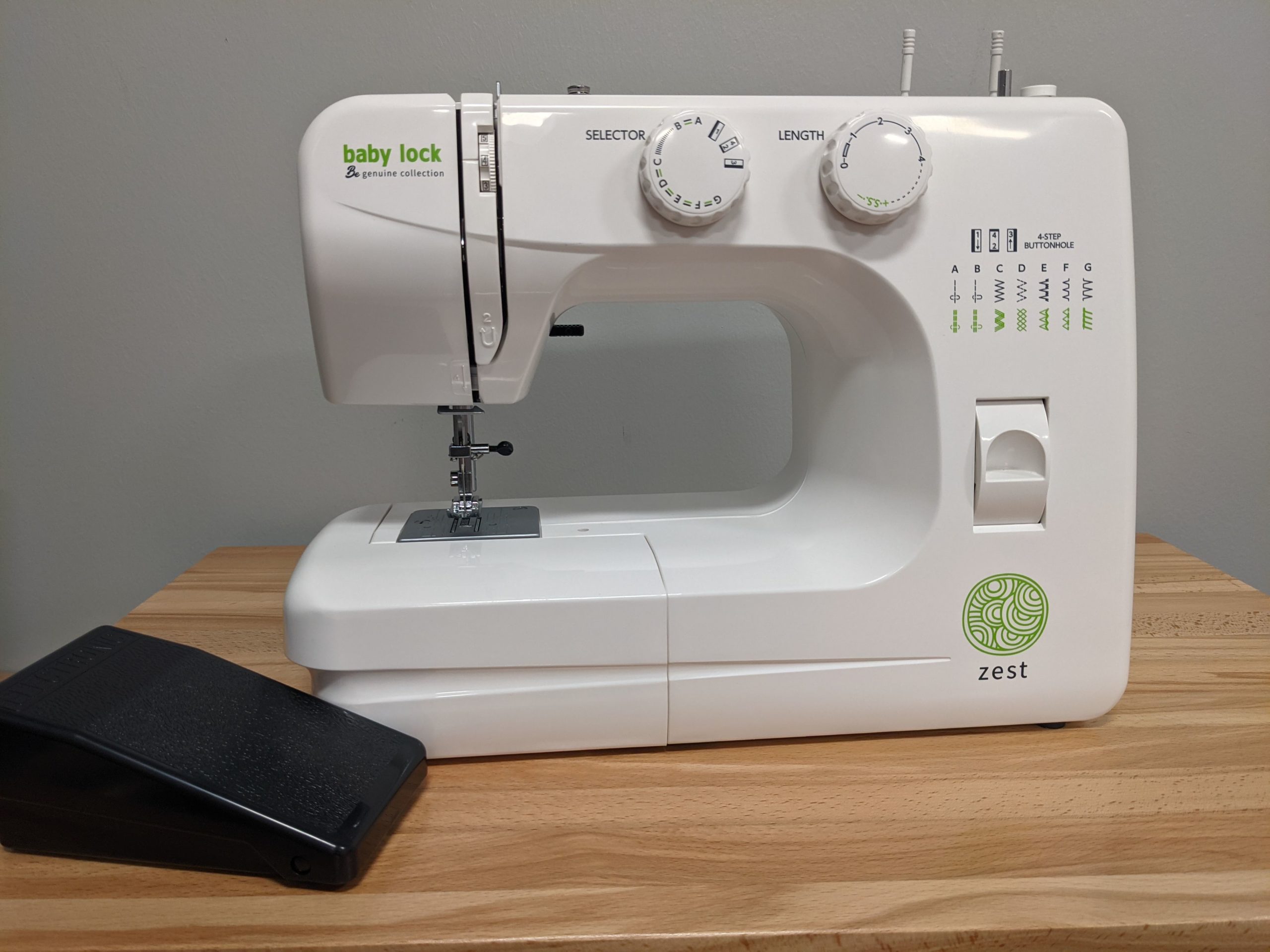 8 Baby Lock Zest machines (https://babylock.com/machines/sewing/zest)
Manual & Basic Instructions (PDFs)
Schedule:
August 2022-Hermann
September 2022-New Haven
October 2022-TBA
November 2022-Pacific
The sewing machines will rotate amongst the branches each month. Throughout the month, there will be open lab times during which patrons are welcome to come in to use the machine to work on any project. For a full list of lab times, visit https://scenicregional.evanced.info/signup/Calendar. Event type: Create
Patrons who are under the age of 14 must be accompanied by an adult during lab times.
Resources:
If you want to create, but don't know where to start, check out Creative Bug. Creative Bug is an online collective of all things crafting.
FAQs
I never used a sewing machine before, how do I learn?
You can learn the basics of sewing by attending a program at the library. Visit our Calendar of Events to find the next class.
I have experience with sewing machines. Can I just come in and use it?
Yes! We have dedicated lab times when you can stop by the branch and use a machine. Visit our Calendar of Events to find a full list of lab times/days/locations.
Do I have to supply my own materials?
If you are attending a program at the library, we provide the materials. If you are using the machines during a lab time, you will need to bring your own materials. We do provide the following supplies:
Notions/Tools:
Basic thread colors – black, white, navy, gray, cream
Fabric scissors
Pinking shears
Thread nipper scissors
Pins and magnetic pin cushions
Fabric markers
Tape measures
Rulers
Seam rippers
Irons
Ironing mats