Thusnelda Schmidt
Thusnelda Schmidt, the first Children's Services Consultant for the Missouri State Library, transformed children's services across the state and created practices which continue to guide librarians to this day.
Thusnelda (pronounced Too-SCHNEL-da) Schmidt was born in Lockwood, Missouri, on February 27, 1907. Her parents, Gustave and Hedwig, were first-generation German immigrants. Her father was a Methodist minister who frequently moved the family to various communities throughout Missouri and Iowa.
Ms. Schmidt pursued her education throughout her life. In 1926, she graduated from Burlington Junior College in Iowa. Later, she earned a teaching certificate at the H. C. Frick Training School for Teachers in Pittsburgh, Pennsylvania, and a bachelor's degree from Iowa Wesleyan College. She worked in the Pennsylvania Public Schools for over thirty years, first as a teacher and then as the librarian at Colfax Elementary School.
While working full time, Ms. Schmidt took evening and summer classes at the University of Pittsburgh to pursue a master's degree in library science. She also found time to be a superintendent of a Presbyterian Sunday School in Pittsburgh, and served as a nurses' aide for the Red Cross during World War II.
Ms. Schmidt served as chairperson of the Pennsylvania Library Association's Children's, Young People's and School Librarians' committee. She also served on the ALA subcommittee which compiled a subject and title index to Short Stories for Children.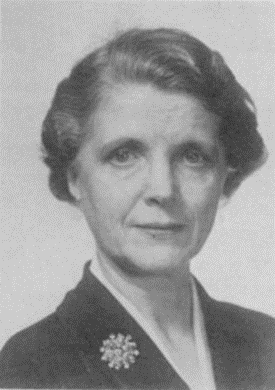 In 1959 she was awarded the American Library Association's prestigious Frederic G. Melcher Scholarship for graduate study in children's librarianship. She took a sabbatical to attend the Carnegie Library School at the University of Pittsburgh, where she completed her master's degree at the age of 53.
In the early 1960's Ms. Schmidt became a nationally-recognized children's author. She was co-editor, along with Laura E. Cathon, of two collections of children's stories. Treasured Tales was published in 1960 and Perhaps and Perchance in 1962. Ms. Cathon was head of the Central Boys and Girls division of the Carnegie library in Pittsburgh. During her career, Ms. Schmidt also wrote several professional articles on children's services and literature.
Ms. Schmidt became the Missouri State Library's first Children's Services Consultant in July 1964. During this era, only large Missouri cities like Jefferson City, Columbia, and Springfield had professional children's librarians at their public libraries. County library districts and regional systems were still only being developed. During her time at the State Library, Ms. Schmidt helped improve children's library services in all parts of the state. She traveled across Missouri presenting countless storytelling workshops for library staff and parents. She also developed workshops to assist staff at public libraries with planning and developing children's services, book selection, weeding, summer reading program planning, and book discussion groups.
Ms. Schmidt established a book review group, which later evolved into the Missouri Library Association's Children's Services Round Table. Sallie Hancox, retired director of Scenic Regional Library, who was a children's librarian in the 1960's in Missouri, recalls: "A group of those responsible for children's services in mostly rural libraries (including myself) would meet two to three times a year to review titles and discuss children's services. Each had been sent approximately six books to read in preparation for the meeting. The group would meet in the afternoon of one day and the morning of the next for this discussion. In the evening we would gather at [Missouri State Library's Director of Field Services] Susannah Alexander's home for dinner and more discussion. Our reviews were then available to others in the state. This opportunity to share ideas improved services children were receiving."
On January 20, 1968, Ms. Schmidt was fatally injured in a car accident on Highway 63, north of Jefferson City.
A storytelling conference was held at the University of Missouri's library later that year, planned by Ms. Schmidt prior to her death. It became a memorial event. Over 165 library staff from around the state attended the conference.
Following her death, the Thusnelda Schmidt Storytelling Collection was created in her memory and housed at the Missouri State Library. Today, the 700-volume collection is part of Mid-Continent Public Library's Story Center Collection. The Thusnelda Schmidt Lecture has been held at the Missouri Library Association's annual conference in her memory since 1974.