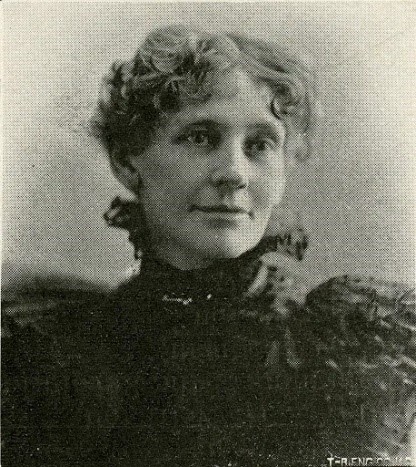 Born in Fayette County, West Virginia in the early 1850s Carrie was born on the eve of the Civil War. Carrie was born on a plantation in Virginia and moved with her parents, Mr. and Mrs. Wellington Bracee Westlake, to near Sedalia, Missouri while she was a young girl. Settling in war torn Pettis County Missouri in 1861, Carrie's family sent her away to a private school in St. Louis to get an education.
During her early life, Carrie married twice. First in 1875, she married Mr. E. W. Judson in Sedalia, Missouri at the young age of only 21. In her first job within the Kansas City Public Library, she signed her name as Carrie Judson. Later, in 1885, Carrie married James Steele Whitney, a newspaper man, who died in 1890. Carrie never had any children, but often visited her siblings and their families.
Carrie Westlake Whitney began her career at the Kansas City Public Library at the age of 27.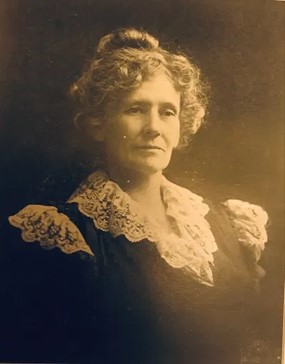 Carrie was appointed the librarian of the Kansas City Public Library in 1881. During her time as the Director, Whitney promoted both larger book collections and larger buildings than what Kansas City had in the past. James Greenwood, Superintendent of Kansas City Schools, called Mrs. Whitney the smartest woman he ever knew and donated about 12,000 of his own books.
By 1897, Whitney had fully ended the library's subscription model, and all city residents were allowed access to the library. The collection, which was described as "2,000 catalogued books, plus about a thousand volumes of government documents, reports, and periodicals," was enlarged to 30,000 items by 1897. By 1899, the solo library had grown to include a staff of 28 adults and nine young male pages. In 1901, she was elected to be the first president of the Missouri Library Association.
Carrie became incredibly active in national and local library groups and regularly traveled to and from regional meetings. She spoke at numerous meetings and shared her philosophy of reading and librarianship. Often she remarked upon her views on censorship, even once saying "Never tell a child that he should not read a book, that it will have a bad influence on him; most boys would immediately want to try the experiment." However, Whitney had strong opinions about reading, including keeping reading for younger people tightly controlled, claiming, "One unwholesome book will contaminate an entire school." She preferred nonfiction to novels and preferred to spend library money on true stories and often purchased fiction as an afterthought.
In 1908, she published a three-volume history entitled Kansas City, Missouri: Its History and its People which included biographies of notable local people as well as a history of the city. Within the history, she included several hundred community leaders and a brief biography of herself.
She was demoted from her position to assistant librarian at the age of 51 in 1910, with The Kansas City Journal saying her position should be held by a man, an opinion supported by the local Board of Education. Newspapers at the time reported: "Mrs. Carrie Westlake Whitney, for many years the efficient head of the Kansas City Public Library has been asked to resign so that a man may take her place. The suffragettes ought to be able to make much of this." She was replaced by Purd Wright—who had come back to Missouri after one year as the head of the Los Angeles Public Library—and was terminated in 1912.
After her career within the Kansas City Public Library ended, Carrie lived rather reclusively and rarely ventured out. She no longer appeared at library conventions or meetings. Carrie passed away at the age of 80 on April 8, 1934 from complications of pneumonia at Saint Luke's Hospital and was buried in Forest Hill Cemetery in Kansas City, Missouri.