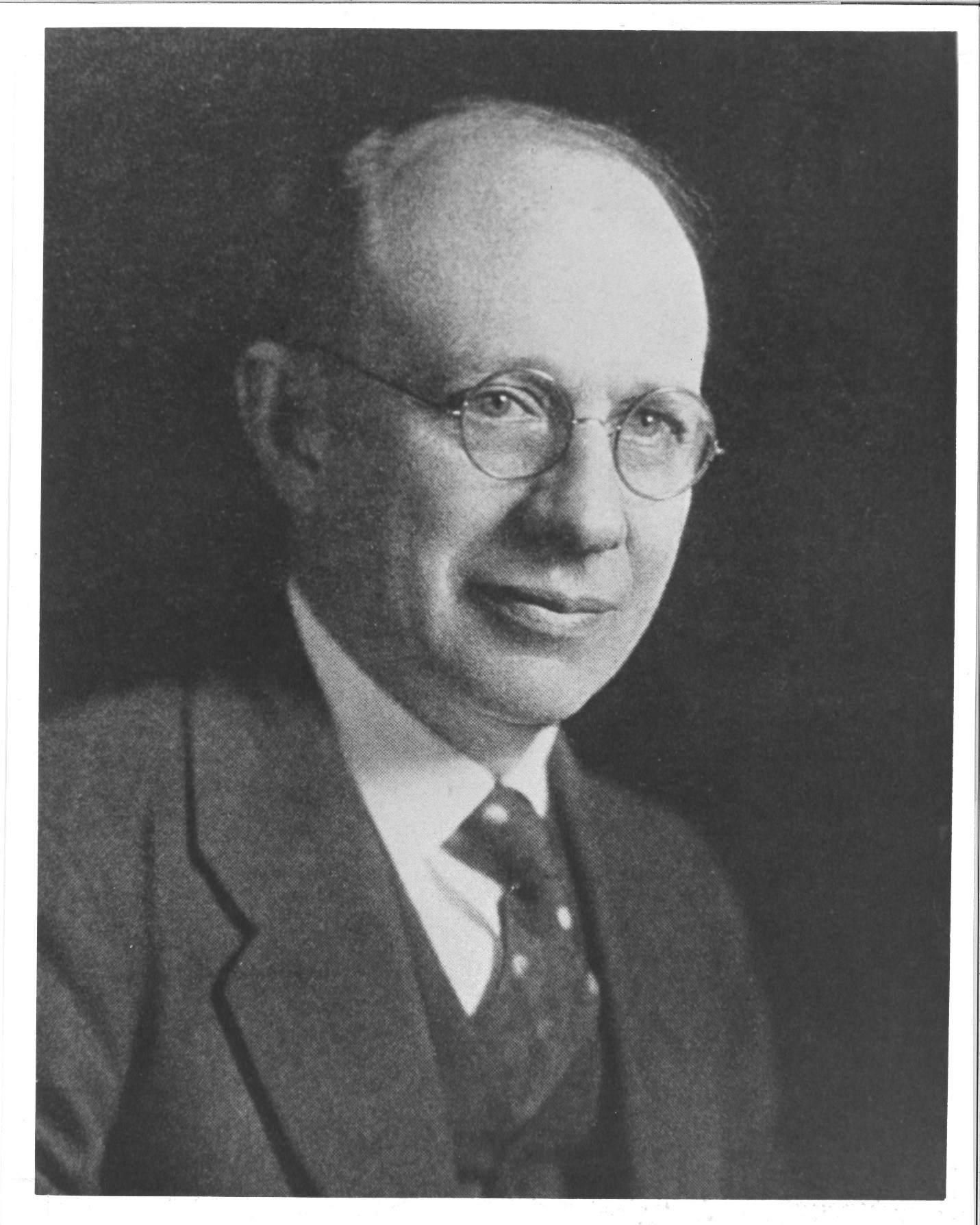 Charles Herrick Compton was born on October 24, 1880 in Palmyra, Nebraska. He graduated from the University of Nebraska in 1901. In 1905 he enrolled in the New York State Library School under Melvil Dewey and graduated with a B.L.S. in 1908. He began working as a librarian at the University of North Dakota where he married in 1908 and started a family in 1910 with the birth of his first son. He then worked as a reference librarian at the Public Library of Seattle where he made a name for himself by focusing on fund raising and publicity. Patronage rose 150%, the book collection nearly quadrupled, and the periodicals doubled. His second son was born in 1914 and they bought their first house.
He assisted with the ALA's Library War Service after America entered World War I, where he oversaw book selection and purchase for the Army and Navy. Compton met many influential and talented people in his field during his tenure in the Library War Service in D.C. He managed a budget of $70,000 per month and was buying an average of 2,500 books per day to establish the library for servicemen. He worked hard, seven days a week and his mission was an overwhelming success. Nearly 3.4M books were shipped to outpost camps, hospitals and bases throughout Europe and the United States. His service and the war came to a close and he returned to Seattle in 1918. In six months he assumed the head librarian position at the Seattle Library.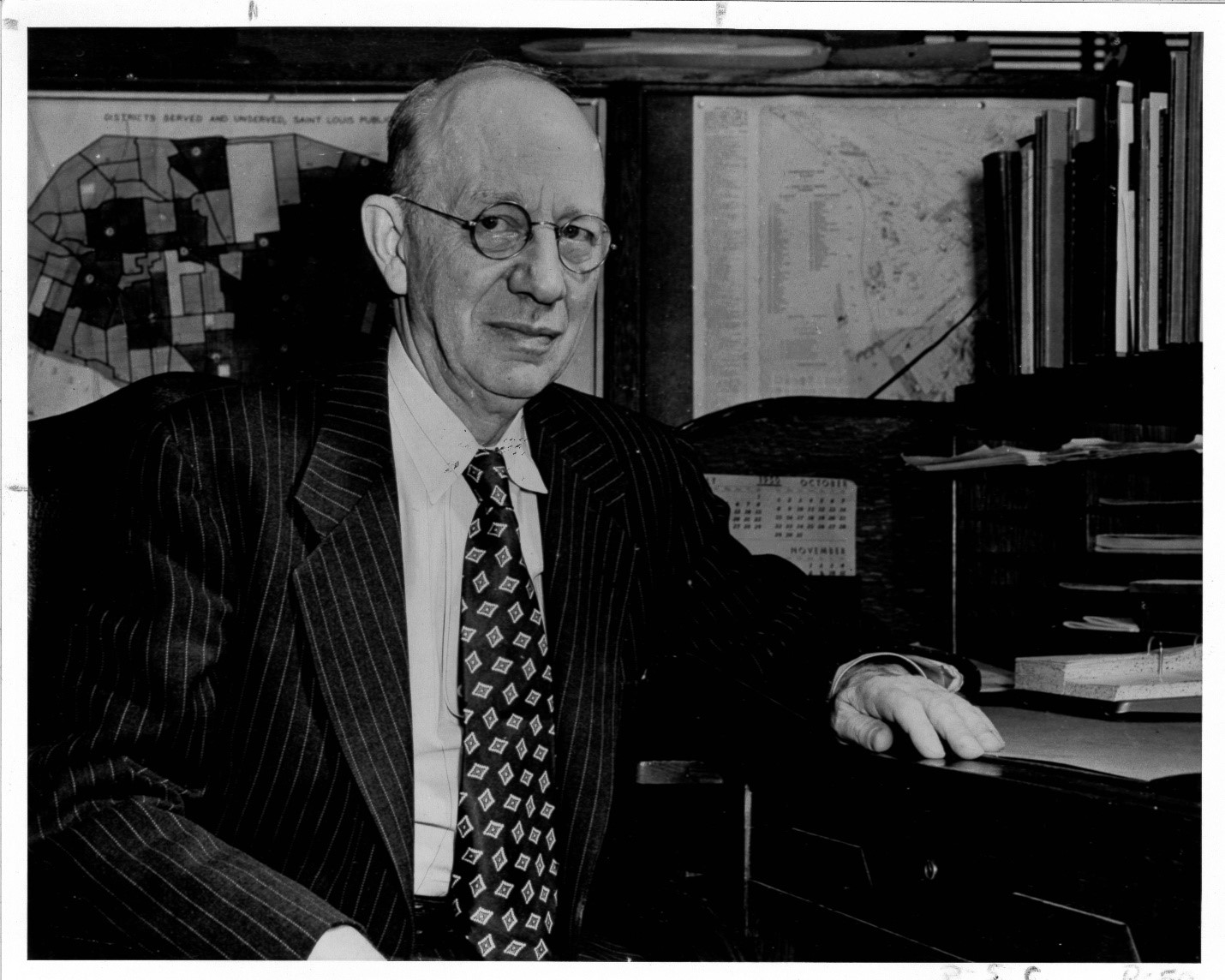 In 1921 he became assistant librarian at the St. Louis Public Library, where he subsequently became librarian in 1938. He was connected with the head librarian at Washington University who took him under his wing and put him up in a room in his home on Cates Avenue in what is now called the city's West End Neighborhood. When he moved his family to the area, they rented a house in the small town of Kirkwood, MO (pop. 4,500) ~ten miles from St. Louis. When settled they looked for their first house, and chose another small town ~eight miles from St. Louis called Webster Groves, MO (pop. 9,500) in 1922. The home is no longer standing as it was demolished for Interstate 44 construction just south of Webster University's main campus.
The family adapted to life in the suburbs of St. Louis quite well. Like most, they became infatuated with baseball and attended many games at Sportsman's Park watching Babe Ruth play against the Browns, but the Cardinals were their favorite team. The Compton's were accepted into St. Louis Society with open arms, led by Charles current love for Mark Twain and Carl Sandburg. This carried over well with the men's clubs he was part of, whose members included the Dean of Washington University and former St. Louis Browns and Cardinals great Branch Rickey, who eventually went on to sign Jackie Robinson to the Brooklyn Dodgers, thus breaking the color barrier in the Major Leagues.
He had a hand in establishing the Webster Grove Public Library on a tax supported basis in 1927 when he served on that library's board until 1931, when he resigned to move to St. Louis after his kids graduated high school in Webster Groves and went to Washington University. They moved to an apartment at 5888 Cabanne Avenue in the West End Neighborhood.
He was an active ALA member and was responsible for the creation of the Committee on Salaries, of which he chaired for eleven years. He also chaired a committee from 1927 to 1930 whose investigation of John Cotton Dana's charges against the ALA resulted in the First Activities Committee Report. Compton served as ALA president from 1934 to 1935 and was ALA's representative at the 1935 International Library Congress. He was president and chairman of the Legislative Committee of the Missouri Library Association for twenty years.
In 1938, Compton was assigned head librarian of the St. Louis Public Library. And, in 1950 at the age of 70, he chose to retire. Reflecting on that time in his life he said: "I dislike the word gerontology. The very sound of the word is disagreeable. How to grow old gracefully certainly deserves a more pleasing designation."
Beloved by his peers and associates, a huge party was thrown for him in 1950 where hundreds turned out ranging from library staff to media members to national and international friends and colleagues. At this celebration he stated: "I feel that we all should be tremendously proud of our profession. Many of us became librarians by what seemed mere chance. Certainly that was true in my own case. Librarians almost universally are happy in their work and would not change to other professions. Librarians have enthusiasm for the work they are doing. Life without enthusiasm is not worth living." His praises were sung by dignitaries ranging from St. Louis Mayor Joseph M. Darst to First Lady Eleanor Roosevelt. He was lauded for bringing the St. Louis Public Schools and the Public Libraries together through collaborations.
Throughout his expanding endeavors, he was successful in raising funds and expanding the library system in St. Louis. He was a wonderful advocate and diplomat for free public libraries and books in general. Charles H. Compton lived to the age of 85. He died on March 17, 1966. The Compton Library, built in 1957 at 1624 Locust Street, accessible by appointment only, was named in honor of Charles Herrick Compton.